Get Married Las Vegas Style: Las Vegas Hotels Offer a Variety of Wedding Sites
If you are planning to get married in Las Vegas, the wedding options available to you are as vast and unique as the city itself. You can have a traditional wedding, themed wedding, Elvis wedding, or a drive thru wedding. Then there are the destination weddings. Lake Las Vegas, Red Rock Canyon, Mount Charleston, Valley of Fire, and Lake Mead are all popular Las Vegas wedding destinations. While planning your Las Vegas wedding, you will certainly have many packages to choose from. When researching them all, you may want to take a closer look at what Las Vegas Hotels have to offer for wedding packages.
Many people don't realize that many Las Vegas hotels offer more than just chapel weddings. Many of them offer a variety of other wedding ceremony locations in addition to their wedding chapels. Poolside weddings, for example, are offered by many Las Vegas hotels. If you envisioned an outdoor wedding in a serene setting, a Las Vegas poolside wedding may be something you will want to consider. The Aladdin Hotel, MGM Grand, and Sahara Hotel are just a few of the Las Vegas hotels that offer poolside weddings. The Paris Las Vegas Hotel offers them as well but with a unique twist…their pool is on top their roof.
Wonderful Las Vegas Wedding Favors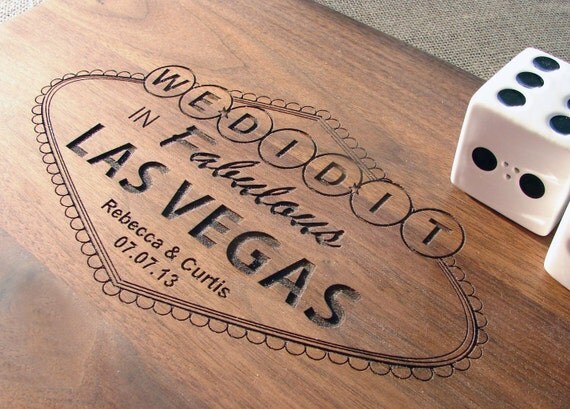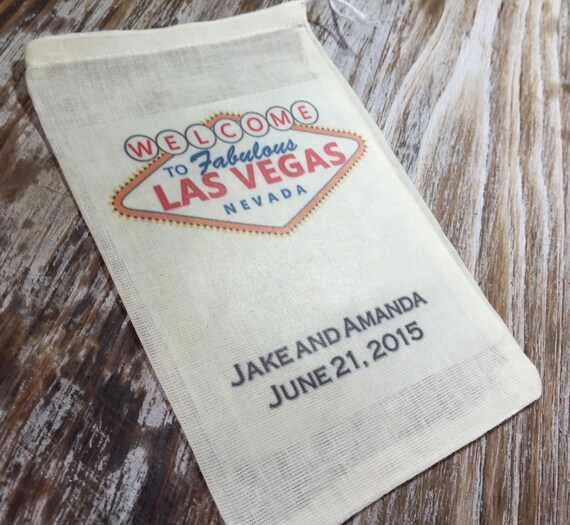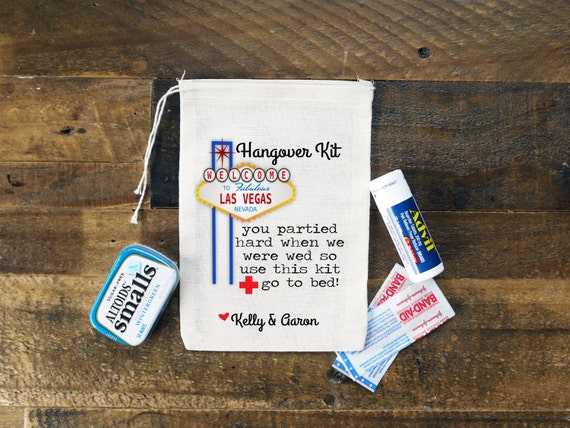 Las Vegas hotels also provide some really breathtaking wedding sites with amazing views. At the Stratosphere Hotel, you can say I do at the top of the Tower 800 feet above the ground on their outdoor observation deck. At the Bellagio, you can get married on a terrace overlooking their lake and fountain show. And the Paris Las Vegas Hotel offers weddings on their Eiffel Tower observation deck overlooking the Las Vegas Strip.
If you want an outdoor garden wedding, Las Vegas hotels offer plenty of garden wedding venues to choose from. The Flamingo Hotel offers five outdoor garden locations including two which have gazebos and two which feature breathtaking waterfalls. Caesars Palace offers three outdoor wedding sites including one which features a pond and fountains. The Tropicana Resort offers an outdoor gazebo in the midst of a lush tropically landscaped garden area. And the Wynn Las Vegas, one of Las Vegas' newest hotels, offers a secluded outdoor courtyard with trees and fountains.
Great Invites To Get Your Guests Into Sin City
Viva Las Vegas Wedding Invitation
by
ScriptedInk
Check out more Las vegas Invitations at
Zazzle
Destiny Las Vegas Wedding Invitation
by
2BirdStone
Look at other Elope Invitations at
zazzle.com
Las Vegas Wedding Save-the-date 5×7 Paper Invitation Card
by
LornaBdesigns
View other Las vegas Invitations at
Zazzle.com
For When You Want A Unique Wedding Experience
If you want something unusual, Las Vegas hotels offer plenty of unique wedding packages as well. The Riviera Hotel offers weddings on the Stratosphere's roller coaster or at the famous Vegas sign. The Las Vegas Hilton offers Star Trek Weddings on the USS Enterprise at their Star Trek Experience exhibit. And Treasure Island offers a wedding package that includes a ceremony aboard their giant pirate ship.
Do your research when planning your Las Vegas wedding. There are a lot of wonderful wedding packages to choose from in this exciting city so you should have no problem finding one that offers the atmosphere that you envisioned for your special day.